Slide Cantilever Gate Track Kits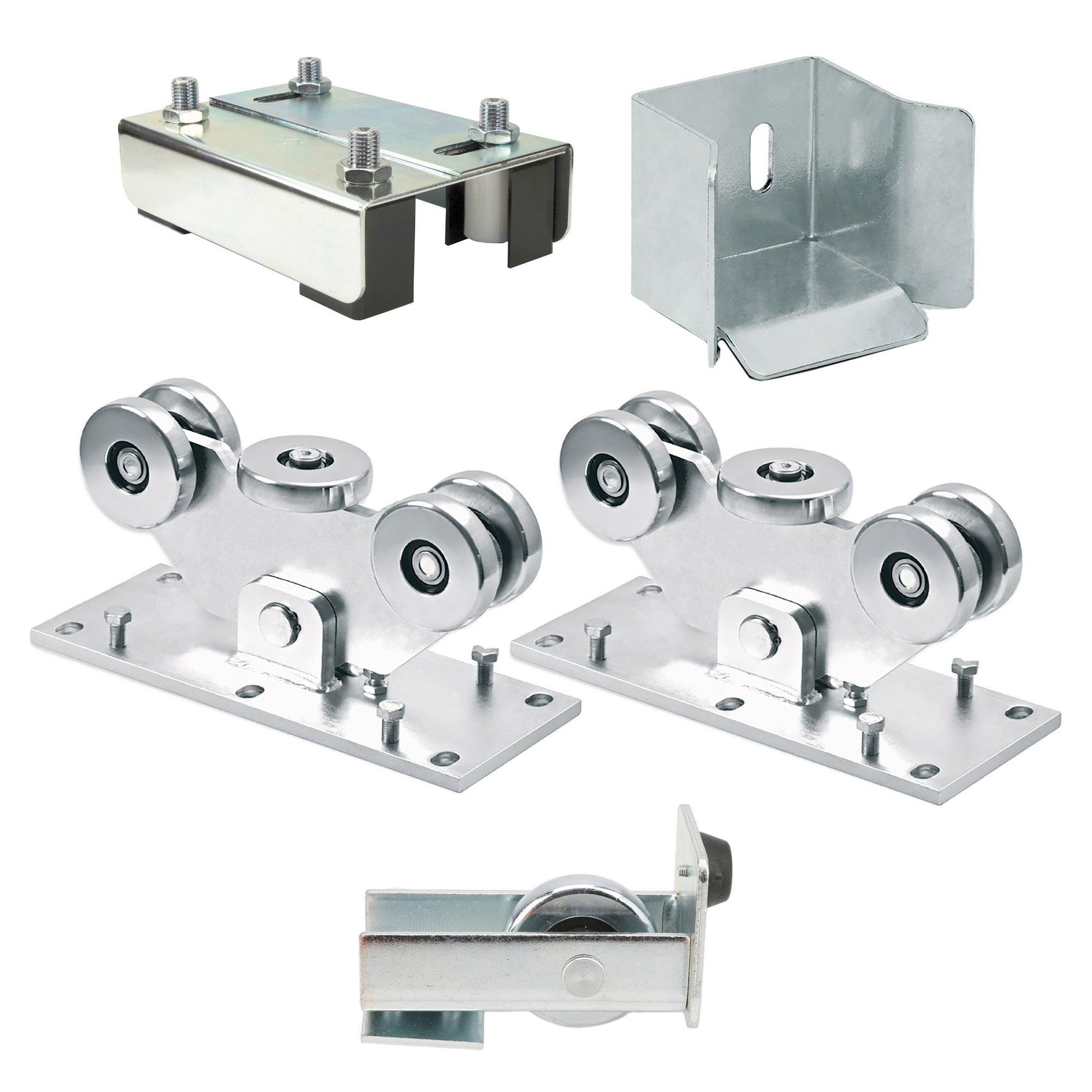 Build a sliding gate manufactured to be long-lasting and installed anywhere with one of our high-quality cantilever gate track kits. Each kit is fashioned from durable and reliable materials that are made to withstand the elements and keep up with your demands.
Whether your gate is 600 pounds or 2,000 pounds, we can offer you a cantilever gate kit that can take on the job. All our cantilever kits are designed and manufactured by DuraGates, who pride themselves on providing an innovative and customer-focused product built to last. Each gate kit is created to be installed quickly and requires little maintenance, making it ideal for busy customers.
Unlike other cantilever gate systems, our DuraGate cantilever kits can work with any gate material. These gate kits allow you to install your gate over all types of terrain, like gravel, pavement, drop-offs, or even waterways. This is because the cantilever supports the gate and suspends it above the ground. Keeping that gate off the ground prevents wear and tear, as well as avoids the need to clear the path for the gate so it can run smoothly.
The unique sealed bearing of the cantilever carriage does not require lubrication, like other competitor systems. This simple but efficient design gives your gate a clean and polished appearance and allows for a shorter length.
---
Ensure your space is secure and adequately accessible with one of our cantilever gate track kits today. For more details or if you have any questions, please get in touch with one of our sales representatives who would be happy to assist.
Contact Us