What Is The Difference Between A Track Gate And A Cantilever Gate?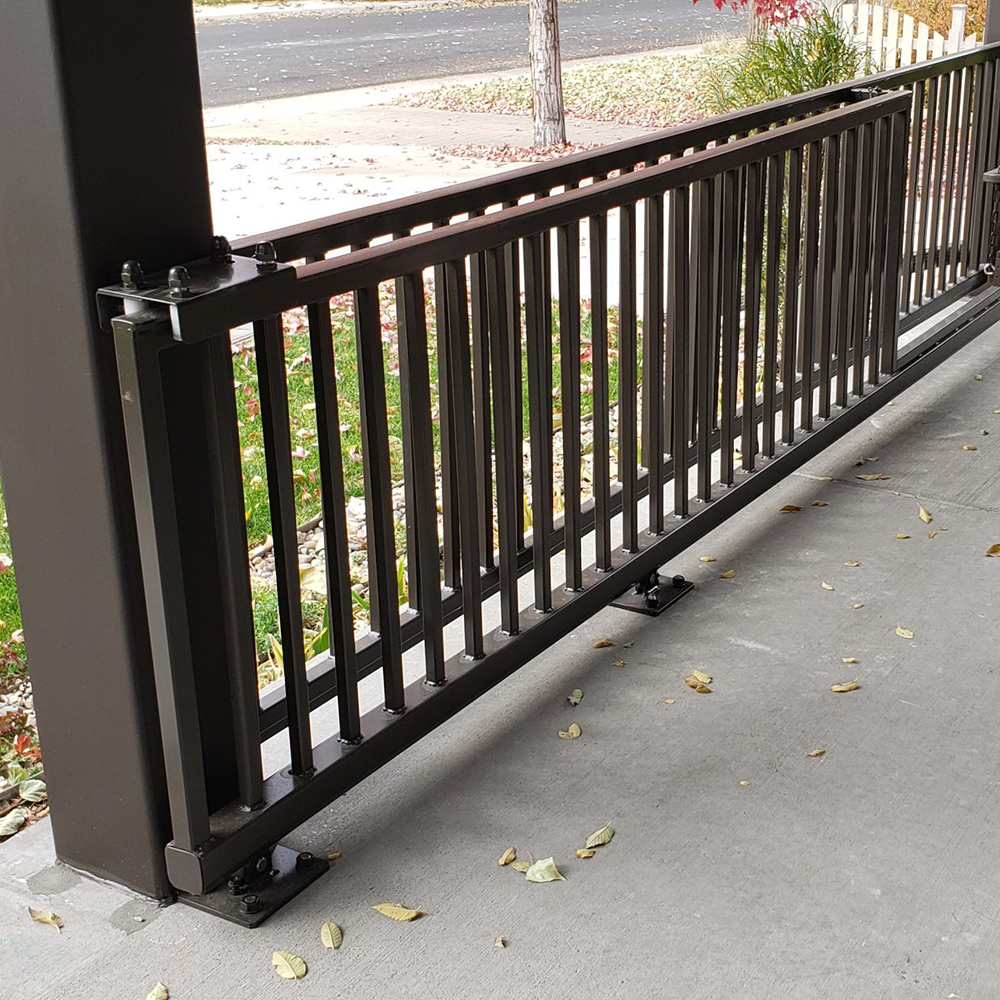 When installing a gate to your business or home, deciding what style would work best for the space and your needs is essential. Two models to consider when wanting a sliding gate are a track gate and a cantilever gate. These two styles are very similar and commonly confused but have different installations that set them apart.
What Is A Track Gate?
A track gate is a sliding gate with wheels running on a track installed on the ground that guides the gate door. This installation can be compared to how train tracks work; the rails keep the gate's wheels on the correct path and guide it to open and close. This setup means that the wheels support the full weight of the gate, and to ensure your gate works efficiently, you must ensure that the track is always clear.
What Is A Cantilever Gate?
A cantilever gate is also a sliding gate but does not need a track. Instead, this model allows the gate door to glide without touching the ground. Instead, the rollers are suspended above the gate, with the gate's entire weight supported by the rollers. Without needing a track to be installed on the ground, cantilever gates are very convenient for those installing gates on outdoor or rough terrain. Also, cantilever gates are often a much quieter option.
Depending on where your gate will be installed will be a significant factor in what model will work best. For those installing a gate on a gravel or unpaved driveway, a cantilever gate might be the best option. In contrast, someone with a heavy gate in an industrial park might want a track gate.
Gate Kit Accessories
---
For questions on what gate style would work best for you, please get in touch with one of our helpful sales representatives. We have many systems designed to fit all our customers' needs.
Contact Us