Why Choose DuraGates?
When building a rolling or sliding gate system for your property, one of the most important choices you have to make is which type of track system you want to use. That's right. Even the way you want your gate to move requires a specific choice of hardware! Several sliding or rolling fence gate methods include v-track, overhead track, and exposed-roller systems. But all of these options leave the rollers exposed to the elements, causing them to require constant cleaning and making them susceptible to weather damage. Weather and debris like snow or fallen leaves may also obstruct exposed tracks, making it harder to open or close your fence gate. If these are of genuine concern to you and you don't want to risk your gate becoming more of a nuisance than a convenience, you may want to consider a different option.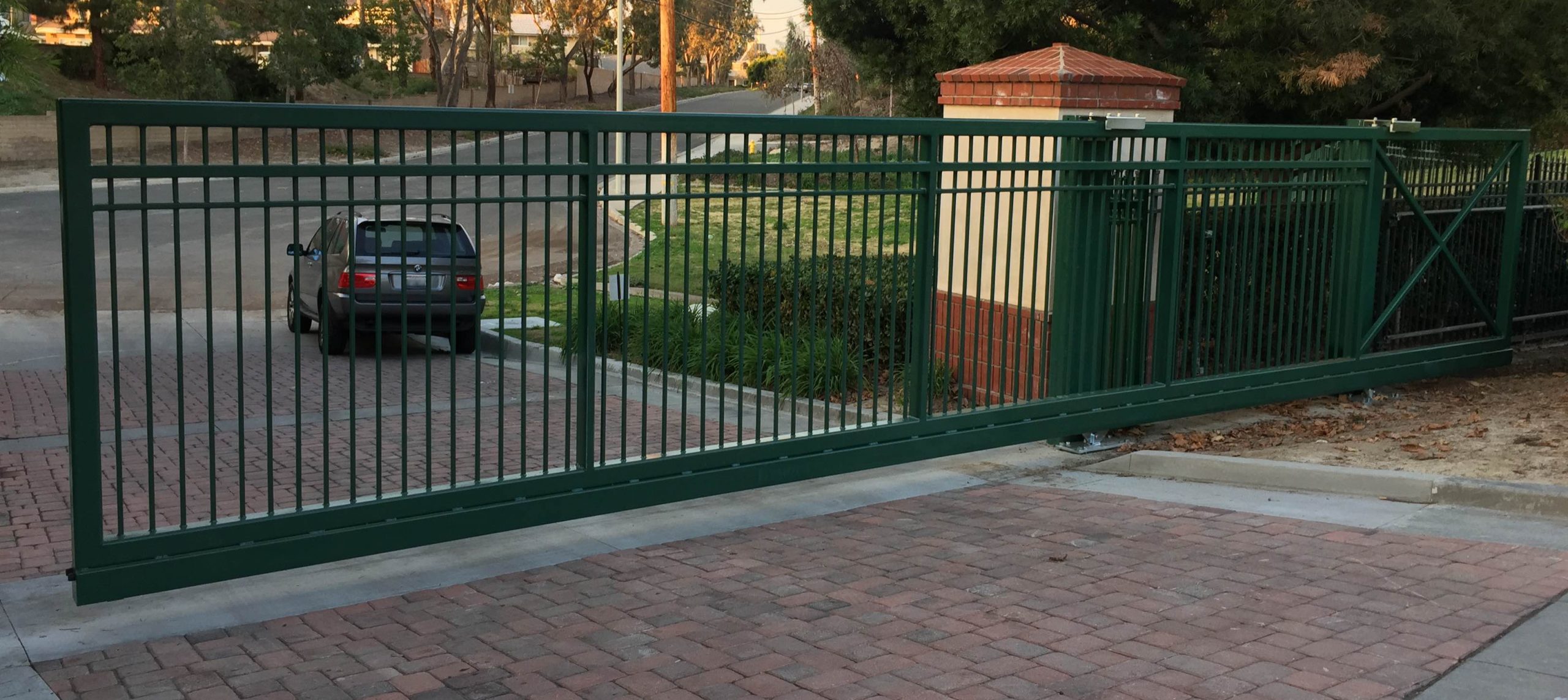 DuraGates offers maintenance-free sliding and rolling entrance gate technology via an enclosed track along the base of the gate door. This shields the rollers (arguably the most sensitive part of a rolling/sliding track system) from the elements by encasing them inside the track. Some overhead track systems also use this method, though because they are overhead, the weight of the gate hangs down from the track and causes constant pressure that severely lowers its weight capacity. DuraGates enclosed roller systems can accommodate up to 4,000 pounds, and gate openings can stretch up to 59 feet in length. Because of its ability to support such weight, height, and length, more standard sizes put less stress on the gate opener's motor, causing it to last longer than it would if it were strained. And with the wheels encased inside its track, it is impossible to derail like v-track systems are susceptible to.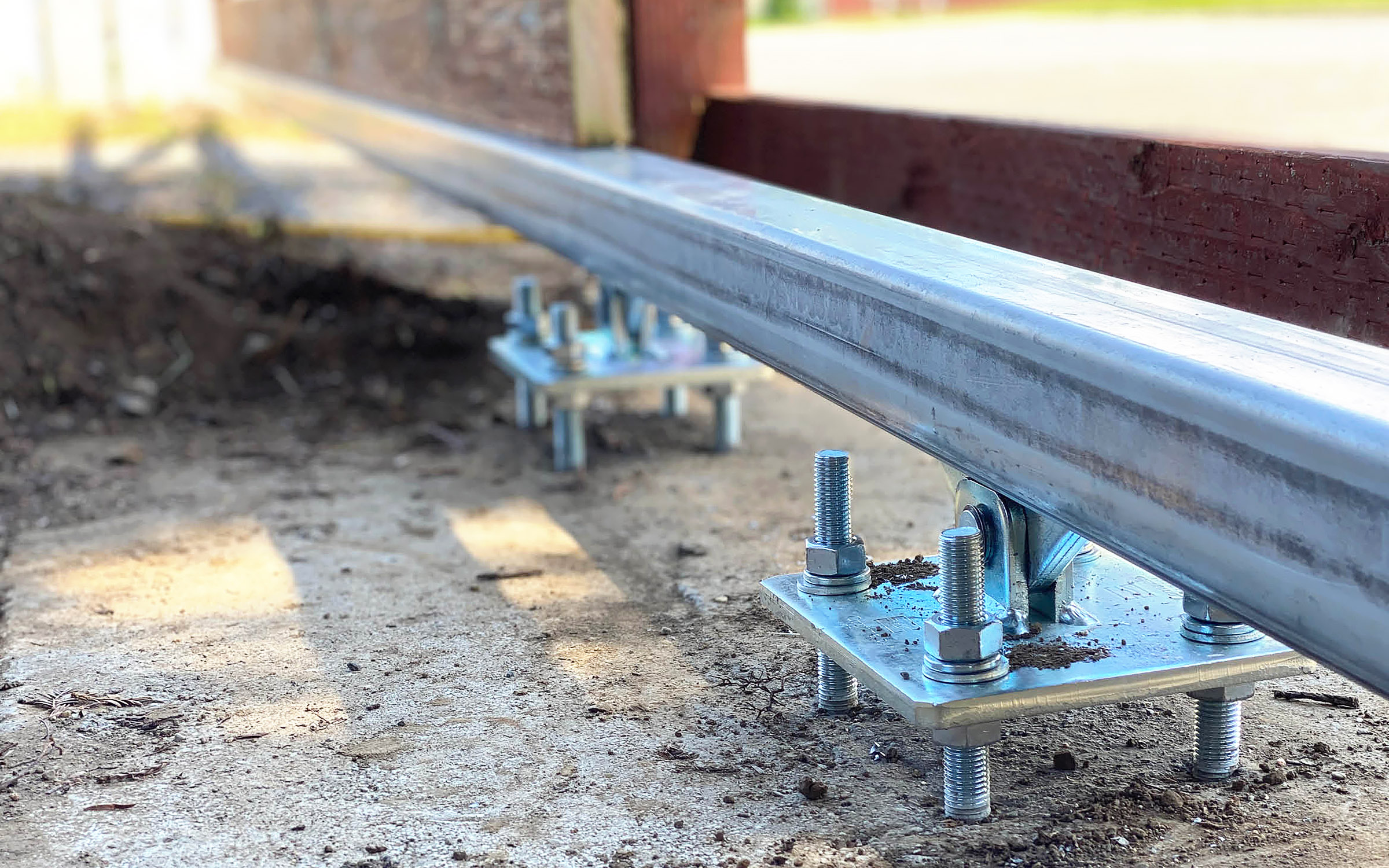 DuraGates Carriages and Track Enclosed System Customer Installation
DuraGates enclosed rolling/sliding track systems are safe, smooth, and appealing. There are no exposed wires, and the rollers' encasement inside the track keeps them away from anything that might get snagged, like children's fingers or pets' tails. The high-quality materials used to build the DuraGate enclosed track systems are highly durable and promise longevity, and the material can be easily welded or attached to any surface. This means that your gate can be made of whatever material you desire, and your DuraGates enclosed rolling/sliding track system will operate flawlessly. When looking at all of these benefits, there's no reason not to choose DuraGates hardware for your sliding or rolling cantilever gate!
---
Have more questions about DuraGates products? Contact one of our helpful sales representatives by calling toll-free at (888) 378-1291 or by emailing us at Sales@CantileverGateParts.com to learn more about our company and the cantilever sliding gate parts and accessories we offer.